Description: 
The castle of L'Isle Adam was located on the island of the priory bordered by the Oise and one of its branches. Built and destroyed several times, it was the property of large and powerful families: Adam, Villiers, Montmorency, Conde and Conti. The castle was totally destroyed at the beginning of the 19th century, and turned into a beautiful mansion built by Alfred Ducamp around 1857 and known today as the "Conti Castle".
Currently underground, probably the old outbuildings of the historic castle circulate under the park. When visiting them it was found that doors had been blocked by stones. The hypothesis of an extension of these corridors and underground rooms is allowed and for this, a non-intrusive prospection geophysical radar can confirm or not these extensions.
The VALGO teams intervened for the research of cavities (tunnel and outbuildings) of this old castle of Isle Adam.
Techniques: 
Multi-antenna georadar survey on the periphery of the castle and in the park.
Details: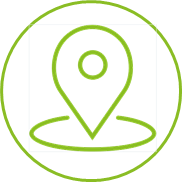 Location : L'isle-Adam